Global Strong Investments
Earn Passive residual income
Invest in crypto currency

Create your financial freedom
Invest in Silver

Invest in Land
The journey to investing in crypto currency, silver or land banking doesn't begin with a single step, but it begins by having the right map and someone who is knowledgable.

Crypto currency investing can be very intimidating with opening an e-wallet or a cold wallet to which coin or alt coin to buy and why. Do I invest with companies that do the trading for me ? Or do I want to watch the markets and be a day trader?

Is there a way to get passive residual income? What are the risks that I need to know?

Do you want to learn so you can do it for yourself or would you prefer to have someone do it for you and earn a 25% - 40% ROI in crypto currency?

Crypto currency investing takes knowledge, application, and an understanding of the bigger picture. Meeting your expectations to get you ahead in life.

Do you want to expand your portfolio and start investing in silver or in land? We can help there as well

The question that remains is : Are you ready to start investing to create your financial freedom?

The Global Strong crypto currency investing program makes it very simple for you to get into the game. Investing in Silver and land are very good long term investments to put your hard earned money to start working for your and making more money while you sleep.

Choose between or pick all 3 to get started;
Crypto Currency
Be an early adopter
Invest in Silver
Have a back up plan if the electrical grids go down
Become a land banker
Buy some land for that long term investment
Get started in 1 or all 3 of our unique programs today and set yourself up for medium and long term investments today.

It's time finally now to start getting the return on your investments that you expect. No more little returns from the banks, no more mediocre returns from your 401K's or stock investments.

It's time to become financially fit yourself, to power to positively impact the lives around you now. Get the returns and securities that you want and expect.

You have the power to live your financial dreams. To get out of debt. To increase your income.

It's time for your money to start working for you.

It's time for financial security.

It's time for your money to make money while you sleep.

Take the next step and get started in crypto currency, silver or land banking investing!


Create the financial freedom you have waited for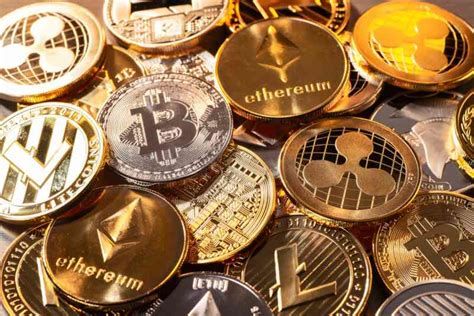 Start investing now in Crypto Currency
You now have the opportunity to get started and learn how to invest in crypto currency or just have us do it for you. We would prefer to teach you how to do it and show you exactly what we are doing with our investing. But if you choose that you would rather just have us do it for you then we would be happy to do it for you!


Have you E-wallet set up and learn how to secure it for hackers.

Learn how to get money transferred into your E-wallet account and to your bank account.

Earn 25% ROI or more on your crypto currency investments in 6 months or less.

Make money while you sleep, earn passive residual income with very little risk.
Let's Accelerate Our Wealth Together!

Meet Your New Asset Class
If you would have bought 1oz of silver per month from 1984 until now that would have cost you about 20,000 dollars. That silver would be worth over 1,000,000 dollars now.
Have a plan B if the electrical systems go down, and have something to trade with to buy food, clothing etc....


Pure Silver Bullion Coins From All Around The World!

Truly Stunning Assets Made of 1oz Pure .999+ Fine Silver!

Automatically Receive Coins Monthly With Our Auto-Wealth Plan.

Ability To Adjust Coin Quantity Received Monthly At Anytime.
Are you interested in becoming a Land Banker?
Learn how to get started in Land Banking
To become a Land Banker is a process, we must first qualify everyone before they can even consider on buying a piece of land. Click the link below to get started with the process


An investor without investment objective is like a traveler without a destination
Created with